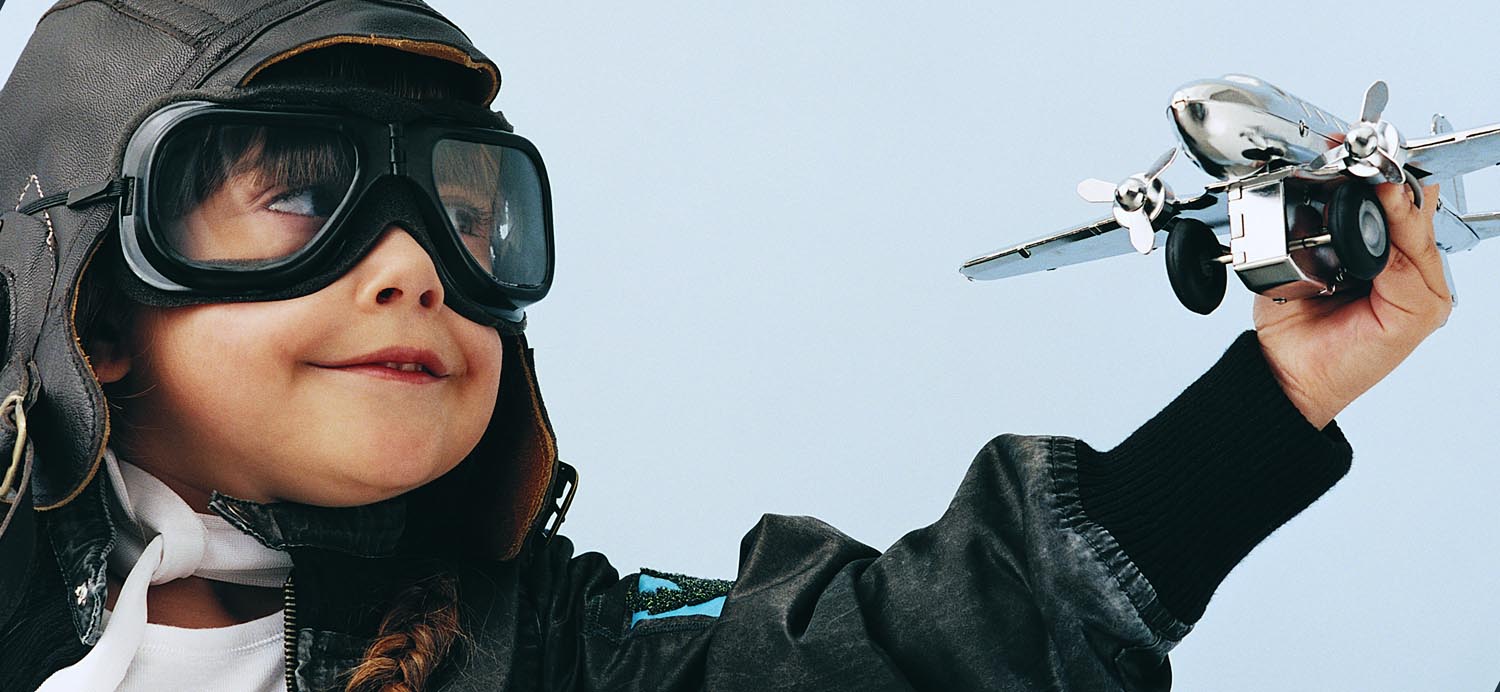 Although aviation is typically a male-dominated field, there are plenty of career options for women. There has been rapid growth in the field and there is excellent salary potential. In addition, being part of an exciting industry like aviation allows you to work in a challenging, rewarding environment with many opportunities for advancement.
Here are five great career options for women in aviation…and we're not talking flight attendants.
Airline Pilot
There is a growing pilot shortage because most of the pilots who entered the system 30-40 years ago are retiring, and there are very few pilots in the pipeline.
"Reports from the field confirm that the need for pilots is great," said Sharon McGee, Academy President for Cincinnati-based Flamingo Air. "Worldwide statistics show that from a global standpoint, more than 50,000 pilots per year are needed, while considerably less than that are being trained."
However, becoming a commercial pilot doesn't just mean flying for a passenger airline. Pilots also dust crops, test planes, monitor traffic and fight fires. And you don't need to get your training in the military. A college degree and education from an FAA-certified flight training school is an option.
Certified Aircraft Dispatcher
A career as an aircraft dispatcher just may be the best aviation job you haven't heard of. Dispatchers have a number of different responsibilities, including: planning flight and fuel schedules; checking aircraft performance, weight and balance; assisting with passenger loading; and monitoring flight factors such as weather, runways and airport logistics. They also hold an FAA airmen certificate. Every commercial flight must have a dispatcher, and the benefits and salary are quite good.
Air Traffic Controller
Air traffic controllers manage the flow of aircraft in and out of airports, direct pilots during takeoff and landing, and monitor aircraft as they fly the skies. And it's an excellent option for women. This is a challenging job that takes a great deal of mental focus. There is also much competition for these lucrative, secure careers.
Aircraft Mechanic
Aircraft mechanics and technicians repair and perform scheduled maintenance on aircraft. They also may perform aircraft inspections as mandated by the FAA. Typically jobs with the major airlines are the most competitive because they offer the best pay and benefits.
Avionics Technician
Avionics technicians work on mechanisms used for aircraft navigation and radio communications, weather radar systems and other instruments and computers. Flamingo Air's Airline Ground Schools offers the training needed to maintain, diagnose and repair aviation electronics equipment and systems.
"This program allows you to work at your own pace with its unique curriculum of distance learning combined with traditional classroom training," said McGee. "The result is a global classroom that significantly reduces the on-campus time necessary to earn the basic Avionics Electronics Technician certification."
To learn more about lucrative careers – for men and women – in aviation, contact Flamingo Air at 513-321-7465 or visit  www.flamingoair.net